BetMGM PA is a leading sports betting operator in the state, powered by one of the largest and best-known US companies in the gaming business.
The PA online sportsbook launched at the end of 2020. However, the famous MGM name goes back much further than that, all the way to the 1920s. The resorts have become famous all around the world, as the land-based casinos and poker tournaments have caught people's attention.
BetMGM is now making a name for itself in sports betting. It immediately landed a place in the hearts of Pennsylvania sports fans thanks to its official partnership with the Pittsburgh Steelers. Additionally, the brand is a sports betting partner of the MLB, NBA, and NHL.
A crucial point before you consider registering at any sportsbook is whether it is safe and legitimate. BetMGM Pennsylvania sportsbook is licensed and regulated by the Pennsylvania Gaming Control Board (PGCB). That means the operator adheres to state laws and regulations and that it is 100% safe and legal.
The PA site is one of the more recent versions of the sportsbook, which is also available in Colorado, Indiana, Iowa, DC, Michigan, New Jersey, West Virginia, Tennessee, Virginia, and Nevada.
Throughout this review, you will find out everything you need to know about the features of the website and mobile app, including bonuses, bet types, and more. Read on to discover whether BetMGM is the best online sportsbook for you.
Welcome Bonus
One of the first things you will want to consider when registering for a new sportsbook is whether it has a tempting welcome offer. Fortunately, new customers are eligible for a fairly generous BetMGM Pennsylvania sports betting bonus.
First Bet Covered up to $1500
Instead of the traditional deposit match, BetMGM has found a way to be generous and keep things interesting. The bookie offers you the chance to sign up and play without worrying about losing your first wager. Namely, all new bettors are eligible to receive bonus bet equaling the amount of their first bet up to $1500.
To claim the offer, you need to sign up for an account, enter the bonus code REVIEWBONUS, and make a deposit of at least $10. All that is left to do is browse the bets, make your selection, and decide how much to wager.
Place your first bet and wait for it to settle. If it loses, you will receive a 100% refund in the form of bonus bets. The maximum you can get from the welcome offer is $1500, so if your first bet is bigger than this amount, you will still qualify for only $1500.
Once the wager has been settled, if your bet has lost, you will receive the money back in bonus bets within 24 hours. You will then have seven days to use your bonus bets. Cashing out, editing, or canceling your initial bet will prevent you from claiming this promotion.
The best thing about bonus bets is that there are not many restrictions. You will not have to wager a certain number of times or choose specific odds or bet types. However, it is essential to remember that if your bonus bets win, you do not get your stake back, just the winnings.
$1500
bonus bet for
new bettors

$1500 Bonus Bet
if your first real money bet loses
Last verified: September 2023
Big welcome offer
Frequent promotions
Excellent mobile app
Promotions
When you sign up for BetMGM Pennsylvania online sports betting, it is not only the welcome bonus that gives you something extra. The site has a promotions page that is regularly updated, which means you can take advantage of some perks, bonus bets, and boosts all year round.
What makes BetMGM PA sports betting promotions stand out is the number of options you have. Compared to other betting sites, it has a huge number of promotions listed each month. Here are the main types of promotions to look out for and information on how you can take advantage of them.
Bonus Bets
There are plenty of opportunities to enjoy bonus bets. Often, you will need to opt-in for a specific promotion to get the benefits. You will usually be able to do so straight from the dedicated page. Bonus bets are often connected to a specific sport or event, such as your team losing in overtime.
For example, if you bet on a golfer to win the US Open and they lose but place in the top five, you can get up $25 back as a bonus bet. Or, in soccer, you could get your stake back if the team you bet on loses, but the top player scores.
It is best to check each promotion carefully, as they often have requirements for qualifying bets, such as odds of at least +110.
Parlay Insurance
BetMGM provides an excellent selection of parlays. If you don't know what these are, you can find out more about them in the bet types section. When you try out this exciting way to bet, you can also reduce some of the risks with parlay insurance.
Sport and Event-specific Promotions
If there is a big tournament coming up, like Euro 2020, the Super Bowl, or even just the regular season of the NBA, you can expect special promotions focused on those events. There are parlay boosts, bonus bets, and prizes to help you celebrate those momentous occasions.
Rewards
M Life Rewards is the program designed by the operator to give back to its customers. The rewards program provides additional ways to get something extra on top of the BetMGM Pennsylvania online sportsbook bonus and promotions. Every player is automatically registered to the program that rewards them for their loyalty.
An essential part of this BetMGM online sportsbook review is looking at what makes this operator stand out from the others. The rewards program reveals a lot about how a betting site values its customer. Along with looking at what benefits you can get, this section also offers clarifications about how the system works.
iRewards Points
The BetMGM rewards program is a points-based system that works across all three areas of the site, i.e. sportsbook, casino, and poker room. Through the loyalty store, you can exchange your points for special offers and perks.
You earn iRewards points when you place bets. The points you earn are affected by the amount you wager and also your tier status. Points last for 180 days before they expire. A single bet of $50 at odds of -100 will earn you nine iRewards points or iRPs. A parlay bet of $25 and odds of +300 earns you 12.5 iRPs.
Tiers
As you earn iRPs, you will also earn tier credits. These points cannot be redeemed in the loyalty store. Instead, they accumulate to determine your tier in the program. Each time you bet, you earn the same amount of tier credits as you do iRPs. For example, a single bet of $50 at odds of -100 earns you nine tier credits.
The tiers are sapphire, pearl, gold, platinum, and noir, with the noir level available by invitation only. As you move up through the tiers, you receive a bonus on the number of iRPs you earn when you bet, from 10% extra at pearl to 40% more for noir members. You also receive enhanced perks, such as priority check-in and complimentary limousine service at MGM resort casinos.
Benefits
All members receive the sapphire level benefits, plus rewards purchased in the loyalty store. Additional perks are made available as you reach different tiers. They include:
Personalized offers
Room discounts
Priority buffet lines
Guaranteed restaurant reservations
Priority check-in, valet, and taxi service
Express comps which can be exchanged for accommodation, dining, entertainment, and more
Mobile App
As part of this BetMGM online sportsbook review, you will find out about the desktop site and your options for accessing all the action from your smartphone. You can get to the sportsbook from your mobile browser or by downloading the apps.
Whichever version of the BetMGM PA mobile sportsbook app you use, you will find that you can use it in portrait or landscape mode. The operator has done a really good job with the app design.
By default, sports betting sites contain a lot of information, which can make navigation a bit difficult. However, all the info has been neatly condensed to fit on the screen, and the menu buttons along the top and bottom make it easy to navigate.
Features
The BetMGM Sports PA mobile app comes with a variety of convenient features players can take advantage of. This makes placing bets on the go a breeze and ensures a pleasant and seamless mobile betting experience.
Bets
With one tap, you can access your bet slip. You will also see flag notifications on the bet slip icon in the menu when you add bets. The two features that accompany this are the 'my bets' section and the parlay builder.
The former allows you to keep track of your active bets in a clear and accessible format. The parlay builder means you do not have to open your bet slip but can see different options to create a combination that suits you.
Bonuses
Through the app, you also have quick access to BetMGM Pennsylvania sports betting promotions. You can see daily updates for bet boosts, event offers, and any other special offers that might appeal to you. There is also a section on the app that tracks your rewards, including your points, tier credits, and the loyalty store.
Functions
Just like the desktop site, the menu at the top covers sports, although now you can swipe left and right to make a selection. The main part of the page shows you odds for in-play betting and upcoming matches. The menu at the bottom of the screen helps you get to the features and more functional aspects of the site.
The app is smooth and rotates automatically however you hold your phone, which is crucial for a sports betting app, as there is so much information to display. Another practical and useful feature is the search function. It allows you to find what you want by typing in a team, sport, player, or league.
Overall, there are several advantages to the BetMGM apps. They are available on both iPhones and Android devices, which gives a significant number of users access to betting on the go with no restrictions. The design is visually appealing, yet quite simple, and, most importantly, it does the job.
Functions included in the BetMGM PA mobile betting app include:
Auto-generated bet slip
Search
My bets
Promotions
Auto-rotate
Parlay builder
Rewards
Bet Types
You might have a particular betting style or prefer to mix things up. Either way, it is vital to know whether a sportsbook can meet your needs with sports, markets, and bet types. Here, you will find out exactly what BetMGM Pennsylvania sportsbook covers in terms of sports, events, leagues, and betting markets.
The site has the breadth and depth that most sports fans would hope for when it comes to betting. That means they feature major domestic leagues like NBA, NFL, MLB, and NHL while also offering some variety in international and smaller events. The types of bets that you can find will keep most people entertained. For example, there are futures, prop bets, parlays, and round-robins.
Besides traditional sports, you will also find specials betting, which includes cross-sport bets and the ability to bet on important international events in politics and entertainment.
The range of sports covered by the bookmaker is very extensive:
Australian rules
Baseball
Basketball
Boxing
Cricket
Cycling
Darts
Football
Formula One
Golf
Handball
Hockey
Lacrosse

MMA

NASCAR

Rugby
Soccer
Snooker
Table Tennis
Tennis
BetMGM PA sportsbook offers a variety of bet types as well, allowing customers to place their bets in the way they prefer.
Future Bets
BetMGM offers many future bets for big tournaments like the US Open, the World Cup, the Euros, and NASCAR Cup Series winners. The odds appear ahead of the event, giving you the chance to predict who will win outright. You can also find selections for the top three or top four and for second-place finishers.
Parlays
Multiple bets are all part of the fun at BetMGM. In fact, the sportsbook specializes in one-game parlays for soccer, pro football, and the NBA. Even if there is only one event happening, you can still turn it into a parlay by picking the winner, a game total, and several other player props. The odds are combined, making for bigger payouts, just as they are when you bet on multiple matches in a parlay.
If the all-or-nothing nature of a parlay is too much for you, the round-robin feature might appeal to you more. You can add several teams or selections, and the site does the hard work with the odds and bets. The main appeal is that you do not need to win every leg to see a return. It gives you different bet combinations, which means if some of them come good, you could still win.
In-Play
BetMGM has an excellent live betting section that includes streaming of certain sports and events. You will see basketball, tennis, soccer, darts, and many more. The highlights page gives you the main live matches and odds at a glance, as well as shows you everything that is coming up later.
Money Lines
The most common type of bet, it is not surprising to see it included here, as it is the simplest bet where you choose which team or athlete will win.
Spreads
As with money lines, just about every sport has the option for spread betting. It is featured on the main page alongside two other popular bets: money line and totals. You will see the plus or minus point margin listed above the odds.
Cash Out
For single bets and parlays, but not round robins, you can choose to cash out your bet. It is a way of still getting something back before the match is over. It is based on the current status of the events you're betting on and the odds.
You can check the 'my bets' section for any eligible bets. If it has a cash-out button, you can check how much you would receive. It is a way for the sportsbook to allow you to change your mind, or in some cases, cut your losses.
The cash-out option will always offer odds that are lower than your original bet, but it can be a nice way to secure a win instead of waiting for all the events to finish to see what happens.
Banking
An essential part of this BetMGM PA online sportsbook review is the evaluation of payment methods and processes. It impacts every part of your experience, from depositing funds to bet with, to getting your winnings back in your bank account. Fortunately, the operator keeps the financial aspects clear, secure, and straightforward.
Deposits
Available BetMGM deposit methods include:
BetMGM Play+
Credit/Debit card
Instant bank transfer
M Life Rewards MasterCard
Online banking

ACH

PayPal
PayNearMe

VIP

preferred

ACH
Deposits are usually processed instantly. The minimum amount is $10, and you can initiate the process from the cashier page. BetMGM might set deposit limits depending on your account activity. The sportsbook does not charge any payment processing fees.
Withdrawals
Withdrawals are generally fast, and it is a smooth process. The sportsbook reviews all requests, and this could take up to five days. You can make a withdrawal from the same cashier menu where you make deposits. It is accessed by clicking on your profile picture.
The time it takes to receive the funds depends on your selected payment method, which should be the same as the one you used to deposit.
When making your first withdrawal, you will need to upload a copy of your photographic identification to verify that you are legally allowed to receive the winnings.
Withdrawal options include:
BetMGM Play+
PayPal
Online banking

ACH

Check by mail
What Makes BetMGM Sportsbook PA a Good Choice?
Individual aspects of this BetMGM PA online sports betting review are important. However, it is crucial to get an overall picture of what the operator has to offer and how that could suit your needs. Keep your priorities in mind as you read this recap of the sportsbook's strengths.
Selection of Sports and Bet Types
The sports coverage on the desktop site and the BetMGM PA mobile sportsbook app mean that you should be able to bet on and follow every major event. Most of them have in-play wagers and live streaming options. On top of that, there is an excellent variety of bets, including the one-game parlay builder, round robins, futures, and prop bets.
Promotions
The BetMGM Pennsylvania online sportsbook promotions have several aspects that are critical to a fun betting experience. They are generous, easy to use, varied, and updated regularly. You will see event-specific promotions, parlay boosts, bonus bets, and insurance, all helping you to maximize your wins or reduce your risk.
Access to Casino and Poker
BetMGM is more than just a sportsbook. If you are interested in online gambling in general, you can sharpen your skills or test your luck in the online casino and online poker sections of the site. You get access to all three with the same account and can earn rewards that way too.
Rewards
Unlike the BetMGM Pennsylvania online sportsbook bonus, which serves as a nice welcome, rewards are available all year-round. You can get benefits, claim bonuses, and get perks that will come in very handy, especially if you want to stay at any of the MGM resorts.
Customer Support
If anything does not go according to plan, or you need answers to some questions, there are several ways to get help. The support pages provide detailed information about your account, payments, betting rules, and many other topics. If you want to speak to someone or require more assistance, you can use the live chat, which is available 24/7. Alternatively, you can send an email or request a callback.
How to Join BetMGM Sportsbook Pennsylvania
By now, you are probably ready to create an account at the BetMGM PA sportsbook. You can use this handy step-by-step guide to help you set up your account, make the deposit, and claim your bonus:
The registration pop-up will launch. There are three stages to complete with your information. However, if you have a Yahoo! Sports account, you can use that to log in, which is even faster.
On the first screen, add your email address and create a password, which must be more than eight characters and include at least one number, uppercase, and lowercase. Click "continue" to move to the next stage.
The second stage requires you to enter your first name, last name, date of birth, and the last four digits of your social security number, which is needed to verify your age and identity. You need to choose whether to be addressed as Mr. or Ms. to confirm your gender.
The final page is where you enter your address and phone number. You will need to confirm that you are over 21 and agree to the terms of service. There is also a space on this page to enter the code REVIEWBONUS to claim the welcome offer.
Once you have confirmed, your account will go live. You can complete this process on the desktop site or download the mobile app. Once set up, you can switch between the two to make your deposit and place bets.
To make a deposit, click on your profile picture. It will offer you the cashier menu, which has a deposit option. From there, choose the payment method that suits you and select or enter an amount. You will need to deposit at least $10 to qualify for the BetMGM Pennsylvania sports betting bonus.
If you entered the bonus code when registering, then you are eligible to receive the offer. All you will need to do now is place your bet, see if you win or lose, and, if you lose, wait to receive your stake back.
BetMGM Sportsbook PA Parent Company
The sportsbook is an online operation only, run by BetMGM, which is part of MGM Resorts International. As the name suggests, it is an international company that focuses on entertainment, including hotels, casinos, restaurants, nightlife, shows, and retail.
The hotels include Bellagio and MGM Grand, and the brand — which is no longer connected to the Metro-Goldwyn-Mayer studios — has over 60 years of experience in the industry. As a legal and safe operator, BetMGM works in areas of the US where gambling is legalized and will continue to launch online offerings as more states pass legislation.
BetMGM Pennsylvania online sports betting partners with the Hollywood Casino at Penn National Race Course. Another Hollywood Casino location should appear in the state in 2021 at Morgantown.
$1500
bonus bet for
new bettors

$1500 Bonus Bet
if your first real money bet loses
Last verified: September 2023
Big welcome offer
Frequent promotions
Excellent mobile app
FAQ
What is the best BetMGM PA promo code?
To claim the BetMGM Pennsylvania sports betting bonus, you should use the code REVIEWBONUS. It can be added when you register for an account, or there is an option to enter it when you make a deposit.
Do I have to be in Pennsylvania to bet on sports at BetMGM PA Sportsbook?
Yes. You can register for an account when you are in another state. However, to comply with the state gambling laws, you need to be in Pennsylvania to place a bet.
Is BetMGM PA Sportsbook legal and safe?
Yes. The operator complies with laws and regulations to run a legitimate site. It is regulated and licensed by the Pennsylvania Gaming Control Board (PGCB). It also uses encryption tools to protect financial transactions and personal data. You can view the privacy policy in the footer of the site. It sets out how the company handles your data.
What deposit options can I use to fund my BetMGM Sportsbook PA account?
There is no lack of deposit options at BetMGM PA. You will find a great variety of banking methods at your disposal, which makes adding funds to your betting account as simple as possible. Available options include:
BetMGM Play+
Credit/Debit card
Instant bank transfer
M Life Rewards MasterCard
Online banking

ACH

PayPal
PayNearMe

VIP

preferred

ACH
What personal information do I need to provide to sign up for BetMGM PA Sportsbook?
To create an account at BetMGM, you will need to supply your email address, name, date of birth, address, phone number, and the last four digits of your social security number. You will also need to upload a copy of your photo ID to confirm your identity when making a deposit.
Can I play online casino games and poker on BetMGM PA?
Yes. Using your BetMGM account, you can enjoy slots and other games at the casino. You can also enter the poker section of the site to compete in tournaments and play on cash game tables.
Can I bet on sports from my mobile phone at BetMGM PA?
Yes. The BetMGM PA mobile sportsbook app is available to iPhone and Android users alike and it is a quality app that allows you to place your bets with ease and with no restrictions.
Related News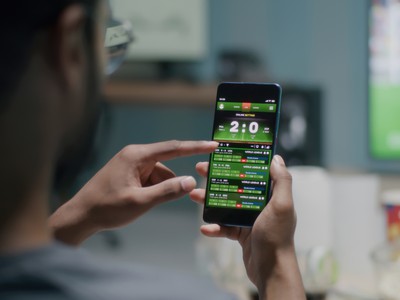 We compared the betting prices at some of the best Pennsylvania sportsbooks. Here are the ones that offer the best odds and highest returns on your bets.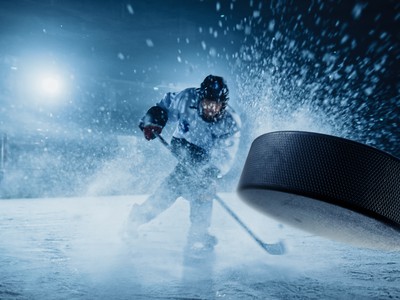 Valuable promos are up for grabs with BetMGM Sportsbook PA, with extra value offered for bets made on NBA and NHL playoffs games.