The Pennsylvania Lottery offers plenty of different games, such as progressive jackpots, draw games, slots, and more. You can play virtually anywhere at any time via the website or the mobile app. Both platforms offer the same high-quality gaming experience, with all the same features to enjoy.
We here at PA Gaming Review want to bring you all the most up-to-date online casino, sportsbook, poker, and lottery news as well as 100% honest reviews, so you can make informed gambling decisions that are the most beneficial for you.
We also want to offer you the exclusive promo code REVIEWGAMING, which you can use to get a special welcome bonus. The welcome bonus gives you $5 for free and a 100% matched deposit up to $500. This is how you can claim this promotion:
Click the big blue

CLAIM

PROMO button on the top or right side of this page
Sign up for an account
Enter your details
Use the code REVIEWGAMING
Complete the registration process
In this PA Gaming Review Guide, you will learn all about the benefits of playing the PA Lottery, how to sign up and get started, and how playing the lottery helps the community.
Pennsylvania Lottery Welcome Bonus
The Pennsylvania Lottery welcome bonus is a great way to get the most out of your brand new account. This bonus gets a rating of five out of five for its usefulness and simple requirements.
When you sign up for the promotion, you get $5 free and a 100% deposit match bonus up to $500. When you register for an account, there is no deposit required.
In order to claim deposit bonus funds, there is a 10x playthrough required. To use the free $5, there is a 1x playthrough required.
To claim the welcome bonus, you need to make a deposit of at least $10. You may receive bonus funds between $10 and $500, depending on how much you put in.
Overall, the Pennsylvania Lottery welcome bonus is a great opportunity to claim some extra funds and try their games without having to make a big financial investment.
Pennsylvania Lottery Promotions
The Pennsylvania lottery has a very wide range of promotions, which you can access directly from their website or app.
These promotions apply to a variety of games and are frequently updated, so be sure to check often to see what new promos have been added.
These are the offers you can claim with the Pennsylvania Lottery:
Daily promotions
The daily promotions deliver various benefits, like cashback, deposit bonuses, and insurance. For example, you may be able to get $5 back for every $50 you play on a certain game. You can also get money back if you receive a net cash loss on specific games.
Deposit bonuses deliver extra funds if you deposit a certain amount and then play that amount on a game. Daily promotions are useful because they give you a choice of what kind of benefits you want to receive.
Refer a friend
The refer a friend promotion gives you benefits if someone you know signs up with the Pennsylvania Lottery using your promo code. You just need to send a friend or family member an email invite, which they can use to sign up with the code FRIENDSHIP. The great thing about this offer is that both you and your friend will receive bonus funds.
When your friend successfully signs up using your invite, you receive $75 bonus money and your friend receives $25. They need to deposit and play at least $10 within 30 days of signing up for you to receive any bonus money. This is a good promotion to take advantage of, as everyone gains from it.
Various monthly promotions
There are also monthly promotions, such as the Diamonds & Gold scratch-off coupon promotion. This promotion gives you a free $5 PA lottery coupon when you play $25 on the Diamonds & Gold game. When you meet the requirement, you will receive your coupon through email or text.
Reload and play promos
There are reload and play promos to claim, like the Magnified Money deposit bonus. When you deposit and play at least $10 on Magnified Money, you get $10 bonus money awarded to your account. You must play your eligible bonus 10x before you can convert it to real money.
Promotions like these can be found on the Pennsylvania Online Lottery Promotions page, and they are updated regularly.
Types of Online Lottery Games Available in Pennsylvania
There are so many online lottery games available in Pennsylvania, offering exciting options for every type of player. This section gets rated four out of five for its unique selection and ease of access.
These are the lottery games you can play right from your home:
Draw Games
You can enter draw games online for a chance to win prizes. Popular titles include Powerball, Mega Millions, Cash 4 Life, and the Millionaire Raffle. Some of these are multi-jurisdictional, meaning players in other states can buy tickets and try to win as well. More people playing usually means higher prize value, particularly when progressive jackpots are involved.
To play Draw Games, you simply pick lottery numbers (or have them randomly picked for you) and wait for the drawing to see if any of yours come up. Depending on the specific game rules, you will have to have different amounts of matches in order to win and may be able to receive a lower value prize with only partial matches. If you win, you could also receive a substantial payout.
You can watch the drawing of numbers on the Pennsylvania Lottery website daily.
Scratch-Off Games
Scratch-off games are a fun and simple way to win some prizes with the PA lottery. You just pick a scratch-off card online and scratch away the card using your mouse or finger on mobile. You can win some incredible prizes, from $500 all the way to the millions, depending on which card you choose.
The PA lottery recently announced it's *biggest scratch-off ever, the $5 Million Money Maker. The newly-launched $50 ticket boasts more than $285 million in total prizes, including five $5 million prizes. And with the Lottery's 50th anniversary just around the corner, there are sure to be lots of extra exciting promos to look forward to.
Fast Play Games
Fast play games can be played for real money on the PA lottery site for as low as $1, based on the game you are playing. When you play, you receive a card with symbols. Based on the combinations of symbols on your card, you can win a range of real money prizes.
The jackpot prizes can be fixed or progressive, so your potential winnings may be very high. Usually, the more expensive the game is to play, the higher the prizes are. Fast play games are a fun way to play lottery games with a relatively low amount of risk.
Keno
Keno is a lottery game that is played by matching numbers randomly. Numbers are digitally drawn, and you win based on how many of your numbers match. You can check out Keno on the Pennsylvania Lottery website or app.
Xpress Sports Games
Xpress Sports games are exciting racing games you can play with the PA Lottery. Derby Cash is a horse racing game that you can win based on your pre-race horse selection. Xpress Car Racing is a racing game that is won based on which car you select.
Overall, there is a wide selection of fun and engaging online lottery games you can play with the PA Lottery for real cash prizes.
Second Chance Drawings
You can enter into second-chance drawings for a chance to win any of the multiple cash prizes. Here are a few examples of second-chance games:
Cashword is played by matching letters on a crossword puzzle. You win by completing at least three words.
Wild Time is played by flipping tiles and revealing symbols. If you uncover at least three matching symbols, you win the game.
Bingo is played by matching call numbers on bingo boards. When you match at least one pattern to the prize table, you win.
Why Play Pennsylvania Lottery Online?
There are many reasons to choose the Pennsylvania Lottery as your source of lottery games. This is what you gain access to when you join the PA Lottery:
VIP

Players Club

When you join the VIP Players Club, you get more perks, such as customized winning numbers and alerts. There are also VIP exclusive offers, coupons, and giveaways for those who join. When you sign up, you receive a $5 bonus to play PA Lottery games.

The VIP Players Club is a great reason to create an account with the Pennsylvania Lottery online.
More chances to win
The PA Lottery gives you more chances to win, like second chance drawings and frequent lottery games. When you create an account with the Pennsylvania Lottery, there are always opportunities to win real money prizes.
More offers
The PA Lottery has tons of bonus offers in their promotions section, including daily promotions, second-chance drawings, and the refer a friend bonus. The daily promotions offer benefits like cash back, deposit bonuses, insurance, and more. New offers come out often, so there are always promotions to take advantage of.
When you refer a friend, both you and your friend receive extra bonus funds to play games with.
Overall, signing up with the Pennsylvania Lottery online gives you access to all sorts of bonus offers. There are plenty of reasons to join PA iLottery:
More convenient
The PA Lottery website is a convenient place to use a variety of lottery games, promotions, and to access information. The platform is easy to join, navigate, and play with. When you join the PA iLottery, your online experience is more convenient.
More responsible gambling features
The PA Lottery has an extensive responsible gambling page with links to helpful resources. The website verifies the age and location of users to ensure that only adults of gambling age participate. You can also set limits on your gambling budget so that you stay within reasonable boundaries.
The PA Lottery prides itself on creating a safe and secure environment for bettors. Its efforts towards this goal have been noted within the industry as well as commended. In November 2020, the parent company, Scientific Games Corporation, was awarded an iCAP (Internet Compliance Assessment Program) certification for its iLottery platform.
The Pennsylvania Lottery has a variety of ways to gamble responsibly and safely.
More choice in games
The Pennsylvania Lottery has more choices in games, with many interesting draw games, scratch-offs, racing games, and more. Once you create an account, you can access many high-quality lottery games online.
There are a lot of reasons why you should try the PA Lottery, as it provides users with exclusive benefits.
How to Register
This is how you can register an account with the PA Lottery online:
Click the 'Join' button
Fill in your personal details (email, date of birth, legal address, first and last name etc.)
Verify your identity with your social security number
Set up your security questions
Enter a bonus code
Submit your registration
Make sure to use a bonus code when you sign up, so you can get the most out of your new PA Lottery account. Using our exclusive promo code REVIEWGAMING gets you $5 free and a 100% matched deposit up to $500.
Mobile App
The PA Lottery has an official mobile app for both iOS and Android. The mobile app has a good quality design and useful features.
The Pennsylvania Mobile Lottery App is available through the link on this page, though Android users need to download the full version from the PA Lottery website. This app offers many features that are worth checking out.
The app has a great interface that you can use to access all of your favorite games. The app is optimized for mobile devices, so you can navigate through each section with ease. You can check tickets, play games, redeem promotions, and more on your phone or tablet.
If you want to check on jackpots or lottery draws on the go, this app is for you. You can also make deposits and withdrawals with the mobile app.
Overall, the PA Lottery app is a great way to conveniently experience lottery games and more.
Banking
Banking with the PA Lottery online is an easy and straightforward process. The banking section gets a four out of five for its variety of deposit options and quick transaction times.
There are multiple deposit and withdrawal options for you to choose from. You may use the following deposit methods:
ACH

Direct Transfer
Credit card
Debit card
PayPal
PayNearMe
PA Lottery Play+ Account
WebCash
Any of these methods can be used to deposit, but not all of them can be used to make withdrawals. These are the valid withdrawal methods:
ACH

Direct Transfer
PayPal
PA Lottery Play+ Account
ACH Direct Transfer, Debit cards, PayPal, and PayNearMe have no deposit limits. WebCash has a deposit limit of $1,000 per transaction, credit cards have a limit of $1,000 per 24 hour period and PA Lottery Play+ accounts have a limit of $25,000. ACH Direct Transfer has no withdrawal limit whatsoever.
Deposits and withdrawals are fast and secure, so your payment details are handled responsibly and kept safe. Funding your account is easy with the PA Lottery, as there are many options and fast transaction times.
Where the Proceeds Go
The Pennsylvania Lottery uses the proceeds to support programs for older Pennsylvanians. Money generated by the PA Lottery is used to fund programs like rent and property tax rebates, free and subsidized transportation services, affordable prescription programs, care services, and local services for elderly citizens. The PA Lottery has provided over $31 billion in funds to these programs, which ultimately help the seniors of Pennsylvania.
While the legitimate winners of PA Lottery draws and games receive their winnings, the profits earned are used to benefit the community. The Pennsylvania Lottery is currently the only state lottery that dedicates all of its profits to programs for senior residents.
When you play with the PA Lottery, you are contributing to funds that will be used to help older residents of Pennsylvania.
Responsible Gaming
The PA Lottery takes responsible gaming seriously, as they have a responsible gaming policy on their website. Their responsible gaming section gets a four out of five for the amount of resources available.
This policy provides helpful advice to those with gambling addictions, as well as help resources. There is a list of responsible gambling tools provided, including:
Verified proof of age and identity
Setting limits on traditional and online games
Monitoring your account statement
Setting cool-off periods
Using the self-exclusion feature
Undergoing the gambling addiction recovery process
As an online player, you can set your own limits within your account, so you can keep your spending reasonable. You can also review your account statement as a way to monitor your own activities. There is a cool-off period feature that you can use to take a break, as well as a self-exclusion feature.
There are many ways to keep your gaming responsible while having fun with the PA Lottery.
FAQs
Which online lottery games in Pennsylvania have the biggest prizes?
Multi-jurisdictional games have the biggest prizes of all PA Lottery games.
Do I have to be a resident of Pennsylvania to play PA Online Lottery?
No. You do not have to be a resident of Pennsylvania to play the PA Online Lottery. In order to play for real money online, you have to be physically within the state of Pennsylvania. While your physical location matters, your legal residence does not.
Are my PA Lottery Winnings Taxable?
Lottery prizes are a form of taxable income in the United States. If your prize is over $600, you must fill out a W-2G form from the Lottery in order to report your winnings. If your prize is over $5,000, the minimum amount of applicable taxes will be withheld before the check is sent. Your tax liability depends on your income, exemptions, deductions, and various other factors. For more information, consult with a professional when you file your tax returns.
Can I play Pennsylvania Online Lottery games from my phone?
Yes, you can play PA Online Lottery games from a mobile browser, or the official mobile app. The app is the most convenient option, and you can download it on iOS or Android.
Can PA Lottery winners remain anonymous?
No. The PA Lottery site says no. Pennsylvania Lottery winners cannot remain anonymous. Only certain claimant information can be released. This assures the public that Lottery winners are real people and that the Lottery operates with integrity and transparency.
Players who voluntarily share their winning story and become part of Lottery's Winners' Circle specifically give the Lottery permission to share their photo, name, and story.
Can I buy Powerball, Mega Millions, and Lucky for Life Tickets Online?
Yes, you can purchase those tickets online.
How do I collect my online Pennsylvania Lottery winnings?
The process of claiming PA Lottery winnings depends on the amount you have won. Prizes of up to $2,500 can be claimed at any Pennsylvania Lottery retailer. You may receive your prize in cash if it is available at the retailer you visit.
If your prize is greater than $600, you must complete a claim form, which can be found at Lottery retailers. Some prizes must be claimed at Lottery Headquarters in Middletown, Pennsylvania. These prizes include Mega Millions or Powerball jackpots, an annuity top or second-level Cash4Life prize, or a Scratch-Off annuity prize.
For prizes that cannot be awarded in cash, a check will be mailed to you in four to six weeks. Prizes can expire if you do not claim them quickly, so be sure to claim your winnings.
Related News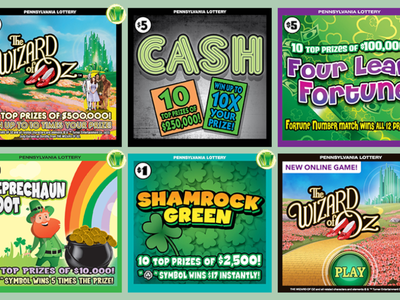 Five new Scratch-Off games, including a Wizard of OZ-themed one that can also be played online, are now available, according to the Pennsylvania Lottery.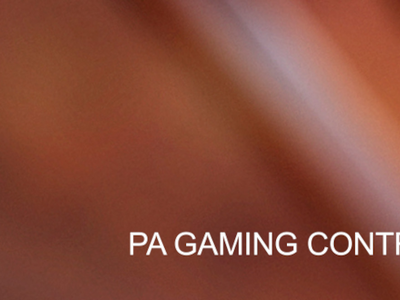 Report shows that about 1-in-10 Pennsylvanians have gambled online in 2021, wagering $219 per week on average.