DraftKings Sportsbook PA, one of the most popular sportsbooks in the US, launched in the state in November 2019, after Pennsylvania legalized sports betting in 2018.
Regulated by the Pennsylvania Gaming Control Board (PGCB), DraftKings Sportsbook is 100% legal and safe. State regulators ensure that all its wagering is fair, your personal and financial data is protected, and part of the bookmaker's profits go towards community contributions that directly benefit the people of Pennsylvania. The site also boasts that its advanced safety measures make it the securest sportsbook on the market.
Sports fans who also enjoy casino games will be excited to learn that DraftKings also has an online casino. You can wager on events and play blackjack all on the same platform. This feature is a fantastic convenience for those that like to bet on sports and take a shot at beating the house in games of chance.
This detailed DraftKings Sportsbook PA review will focus on all the important aspects of this popular bookmaker, explaining everything you need to know about the welcome bonus, the variety of promotions offered by the operator, the range of betting options and markets, and much more.
Welcome Bonus
DraftKings Sportsbook PA gives new players a deposit match of up to $1000. This welcome package has some potential. Deposit bonuses are excellent because you get money just for funding your account, which you were probably already planning to do. However, the percentage match is fairly low, as the bookie will only give you a 20% match.
Overall, the DraftKings Pennsylvania sports betting bonus is fair and can significantly pad your bankroll, but we would like to see the addition of a no deposit bonus and a higher percentage match to put it more in line with other bookies operating in the state.
Claiming Your $1000 Bonus
To claim your deposit match, you must put money into your account for the first time. DraftKings will then add bonus amount in site credits, equaling 20% of your total deposit.
This deal comes with a few limitations, including:
Maximum reward of $1000
Minimum deposit amount of $5.00
Overall, the welcome offer by DraftKings Sportsbook PA is not the most impressive one out there. However, it is still worth claiming if you are a new player, as there are really no downsides. You basically get some extra betting money on top of your original deposit, which can never be a bad thing.
Occasional New User Offers
DraftKings also regularly provides special promotions for new users. During the 2021 NBA Finals, it gave new users a chance to wager a dollar and win $150. While the requirements for their welcome package come across as a bit heavy, these lucrative promos somewhat make up for it.
$1000
welcome bonus for
new players

Rewarding ongoing promos
Quality mobile app
Great selection of sports
Promotions
This bookie offers a wide variety of promotions. You will find odd and profit boosts, bonus bets, and more. These lucrative deals really increase the value of joining this platform. We give DraftKings Pennsylvania online sportsbook promotions four and a half out of five stars.
Odds Boosts
These deals enhance the odds on a wager. Once you add it to the bet slip, the outcome will display the new numbers. You then get more money if your stake is successful.
Profit Boosts
With profit boosts, you receive tokens when you complete certain activities. DraftKings adds these credits to your account automatically once you finish the task. You will find them in the "Bonus Bet/ Profit Boost" section of your account.
The tokens will display either available, pending, placed, used, or expired. Once you receive one, you will see a profit boost option when you place a stake. To use it, select the checkbox. DraftKings will then add the new odds, which you can see in your transaction history.
Bonus Bets
These promos offer you bonus stakes after you complete a task. They are in the same section as profit boosts and are labeled the same way. Once you earn one, find a bet that qualifies. For example, your stake may have to be for $20 on an NHL event.
When you place an eligible wager, you will see a bonus bet option. Select the checkbox to use it.
Restrictions
These bonuses do have a few limitations, such as:
You must wager the same value listed or a higher one. A lower amount will not work.
You cannot split them into multiple bets.
If you win your prediction, you only receive the prize amount. You will not get the original value of the offer back.
Only once allowed per transaction.
You cannot use them with teasers.
Free to Play
These daily pools let players compete in leaderboards for free. You can rise through the ranks to win cash prizes.
Rewards
DraftKings does not have a formal rewards program. However, DraftKings promotions give players an added value. Because of this, many players forgive them for this lack of rewards.
The market is steadily getting more competitive in Pennsylvania. As it does, we will likely see DraftKings adding a rewards program to stand out from the crowd.
Mobile App
This platform has a fantastic mobile app. You will find tons of exciting features. The application runs smoothly and looks clean. Overall, we rate the DraftKings PA Mobile Sportsbook app 4.7 out of five stars. DraftKings offers this application on both Android and iOS.
Features
In-game Betting: You will find this tab at the bottom of the screen. This section shows ongoing events sorted by sport. Tap on any league to see game lines, player props, and more.
My Bets: This section shows you your wager history, but you must be logged in.
All Sports: Here, you will find a scrollable list of all the sports DraftKings offers.
DraftKings PA Sports Betting Promotions: This list of bonuses is separated into all, product updates, and free to play. There is also a section for casino promotions exclusive to Daily Fantasy Sports and sportsbook account holders. You can opt-in to receive notifications about these deals.
Pools: This page has fixed price point stakes against other account holders. The prize you get for winning depends on the total number of players. You will find all the offered pools in this section. You can also create private ones to play against family and friends. The pools are categorized by lobby, live, upcoming, and recent. You can also filter by sport or by wager type.
Stats Hub: In this section, you will find a list of event statistics. DraftKings has tabs for features, parlay, parlay props, line moves, next, and results.
DFS: This tab is at the top of the page, but you may need to scroll over to see it. DraftKings advertises their Daily Fantasy Sports and DratKings Live here.
*Quick Link*s: Here, you will find links to popular events or categories. You can use them for added ease of access.
Notifications: You will see a bell icon at the top of the home page. If you have opted-in, you can see notices in this section. You must be logged in to get this information.
Responsible Gaming: DraftKings provides a responsible gaming section for bettors who think they might have a problem. You will find helpful tools and info under the account section.
Help Center: You will find an extensive help section under your account section. There are tabs for contact information, helpful guides, answers to frequently asked questions, house rules, and document upload.
Account Page: Use this section to fund your account or withdraw your winnings. You can also find information on how to refer a friend.
Bet Types
This sportsbook has a fantastic wagering selection. It offers a wide variety of sports with several types of markets. We give DraftKings Pennsylvania online sports betting 4.8 out of five stars in this area.
Sport Selection
DraftKings has an impressive list of events for you to wager on. It has mainstream sports, such as basketball, baseball, and boxing. It also has more unique sports like canoeing and diving.
DraftKings also has several types of betting options you can choose from, including:
Live In-Game
These stakes take place during an ongoing event. You can bet on things like the next basket being a three-pointer. DraftKings provides odds that represent the likelihood of something happening. However, these stats are dynamic and constantly changing.
Parlays
For these wagers, you make multiple predictions. Each one must come true for you to win. Odds for each pick add to the total for the Parlay.
If you placed one for New England at -150 and New York at +200, the total would be +400. A winning stake of $20 would then get you a $100 payout.
Future Bets
When you bet on an event that has not happened yet, you are placing a future bet. DraftKings offers these wagers in advance of seasons and tournaments. You can wager on things like:
League Championships

MVP

Picks
Teams Making Playoffs
DraftKings posts future bets as often as they can. However, sometimes they are removed to adjust the odds.
Money Lines
Money line wagers are predictions on who will win a game. They have odds for the favorite and the underdog. The preferred team has negative odds, while the other has positive.
A -200 would mean that you would need to stake $20 to win $30. On the other hand, a $20 bet with +200 odds would win you $40.
Spreads
Point spreads have a handicap, called the line, to help even the playing field between two teams. On a line of three, one side has three points added to their score. The other has three points taken off. To win, the first team would need to beat the other by at least four points.
Over/Under
With these bets, you predict whether the outcome will be over or under the statistic. You can place these on the final score, team scores, or player stats.
Teasers
This type of parlay is where you can manipulate point spreads or totals. However, this feature means you will have a lower payout. DraftKings offers these for football, basketball, or a combination of the two. Typically, you will only find them for pre-match stakes.
Prop Bets
DraftKings offers several types of props. They are related to specific outcomes, such as:
Game Props
Player Performance
Team Performance
Pools
This fixed price point form of betting allows you to place wagers against other players. They have a set number of picks you need to win to share the prize pool with other winners.
Currently, DraftKings only offers Pick'Em versions. However, they plan to add more options in the future, such as:
Squares
Brackets
Survivors
Banking
This platform has trusted banking options. It has several options for deposit methods. Unfortunately, not all of them are supported for withdrawals.
However, you can take out funds by check in these situations. We rate DraftKings Pennsylvania Sportsbook 4.6 out of five stars in this area.
Deposits
These transactions are instant, and you can fund your DraftKings account with the following methods:
Credit and Debit Cards
PayPal
Direct Bank Transfer
PayNearMe Terminals
Withdrawals
You can take out money with the following options:
PayPal
Bank Transfer
Electronic Checks
Checks are an excellent option if the deposit method you use is not supported for withdrawals. However, keep in mind that they can have delayed processing when sent by mail.
What Makes DraftKings Sportsbook PA a Good Choice?
DraftKings Sportsbook PA is an excellent choice for all your sports betting needs because of its:
Sports Selection
DraftKings has a long list of events to choose from. You can bet on mainstream games like basketball and football. Alternatively, you can find unique options such as gymnastics and karate. No matter what you are into, you will find an option that fits your needs.
Wager Types
You can make all kinds of wagers on this platform, including live in-game, parlays, futures, money lines, spreads, over/under, teasers, props, and pools.
Promotions
While DraftKings does not have a rewards program, they do offer many lucrative deals. These promotions give an added value that makes this sportsbook one of the best options in Pennsylvania.
Casino and
DFS

Access

Players will be excited to learn that they can play casino games and bet on Daily Fantasy Sports with the same account. This feature is an added convenience because it is all in one place.
Customer Support
DraftKings has a great support system. You will find plenty of helpful guides and FAQ sheets in the mobile app and on the website. If you do not find an answer in one of these, you can contact the platform directly.
How to Join DraftKings Sportsbook Pennsylvania
To sign up at DraftKings, follow these simple steps:
Follow the Registration Link: To start the signup process, follow the link we have provided.
Create an Account: First, enter your email and create a username and password. You will also need to select what country and state you live in, enter your date of birth, and enter any promo codes you may have. When you finish, check the box saying you agree to the terms and conditions and click on the "Sign Up" button.
Verify Your Identity: You will now need to give DraftKings some personal information. The sportsbook will use these details to confirm you are who you say you are and that you can legally play on the site. Enter your name, address, and

SSN

. Sometimes, players are asked for further verification. In these instances, you will need to upload an image of a government-issued photo ID.
Download the App: If you enjoy gaming on the go, consider downloading DraftKings' mobile application. To do so, use our provided links.
Make a Deposit: Before you can place any bets, you will need to fund your account. Deposit money into your account with the cashier. Remember to take advantage of the welcome package, which is a match up to $1,000.
Register for Bonuses: Visit the promotional page to see what bonuses DraftKings is currently offering.
DraftKings Sportsbook PA Parent Company
The Diamond Eagle Acquisition Company owns DraftKings. To operate in PA, it partnered with the Meadows Casino, which is located in Washington County.
DraftKings started with three guys who had a passion for fantasy sports: Jason Robins, Paul Liberman, and Matt Kalish. Robins is now the company's CEO. The three friends and coworkers launched the DGS site in 2012 from Paul's apartment in Massachusetts.
Since then, the brand has grown significantly. It now offers both sports betting and online casino games in eight different states.
$1000
welcome bonus for
new players

Rewarding ongoing promos
Quality mobile app
Great selection of sports
FAQ
Do I have to be in Pennsylvania to bet on sports at DraftKings PA Sportsbook?
Yes, you must be located in PA to use DraftKings Pennsylvania Sportsbook. It uses geolocation technology to confirm where you are. You will need to install a plugin to play on this site. If you leave PA while playing, DraftKings will terminate your session.
What kind of a welcome bonus does DraftKings Pennsylvania Sportsbook offer?
The bookie offers a match bonus on your first deposit up to $1000. However, you will only receive a 20% match on your initial deposit, so if you put in $100, there will be a bonus of $20. This is somewhat lower than what other operators in the state are offering, but still an offer worth taking.
Is DraftKings PA Sportsbook legal and safe?
Yes, this platform is 100% legal and safe. It is licensed and regulated by the PGCB. This authority ensures that the games are fair and the company follows all relevant laws. You can trust that your information and funds are secure on this site.
What deposit options can I use to fund my DraftKings Sportsbook PA account?
In the banking department, DraftKings has done a very decent job, making sure players can use a nice variety of options to add betting funds to their accounts. These include:
Credit and Debit Cards
PayPal
Direct Bank Transfer
PayNearMe Terminals
What personal information do I need to provide to sign up for DraftKings PA Sportsbook?
You will need to enter your name, address, date of birth, and SSN. In some cases, you may also need to upload an image of a photo ID issued by the government.
Can I play online casino games and poker on DraftKings PA?
In addition to sports wagering, DraftKings also offers online casino games. You can access the casino lobby with the same account. However, this sportsbook does not have an online poker room.
Can I bet on sports from my mobile phone at DraftKings PA?
Yes, you can make sports wagers from your phone if you prefer. DraftKings has a fantastic app for both Android and iOS. It has tons of exciting features, runs smoothly, and looks clean. To download it, use the links we have provided for you.
Related News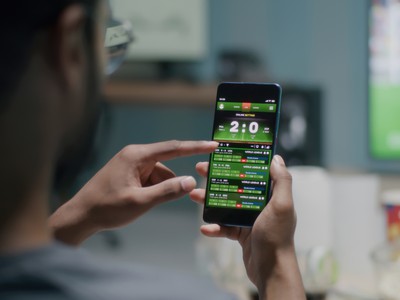 We compared the betting prices at some of the best Pennsylvania sportsbooks. Here are the ones that offer the best odds and highest returns on your bets.