TwinSpires is a reputable online sportsbook and casino and one of the best picks for Pennsylvanians looking for a safe and reliable platform to place their sports bets on.
TwinSpires launched their Pennsylvania sportsbook in 2018, as a fully licensed and 100% safe and legal betting destination. The sportsbook is also available for many other states, like Michigan and New Jersey.
The sportsbook offers plenty of options for bettors in Pennsylvania, with a wide range of sports and races to bet on. The site is licensed by the Pennsylvania Gaming Control Board (PGCB). When you register for an account with TwinSpires PA sportsbook, that account can be used for both online sports betting and online casino games.
In the state of PA, you must be 21 in order to bet with the TwinSpires sportsbook and you can access the platform through a desktop computer or a mobile device.
In the rest of this TwinSpires Pennsylvania sportsbook review, you will find out more about bonuses and promotions, types of bet you can find here, supported banking methods, and much more.
Welcome Bonus
TwinSpires PA sportsbook is offering a generous welcome bonus to new players. You can use this promotion to receive money back from your first wager in the form of a free bet. This promotion gets a rating of 4.7/5 for its usefulness and simple terms and conditions.
Claim the Risk-free Bet up to $1000
After signing up, new members will receive a risk-free bet of up to $1000 if they lose their first sports bet.
In order to claim this bonus, you need to use the promo code FREE1000 when you sign up. This promo code can be entered on the first page of the signup process. This is how you can claim the welcome bonus for the TwinSpires PA sportsbook:
Use the promo code FREE1000
Make a real money deposit to your account
Place a wager of up to $1000
If this wager loses, you will receive a free bet that matches the amount you lost
This TwinSpires PA sportsbook welcome bonus is exclusively issued as free bets, which can only be used for the sportsbook. Free bets can never be withdrawn but any winnings resulting from bets placed with these free bets are available for a withdrawal.
If your first wager wins, then you will no longer be able to use or benefit from this bonus. The more you bet, the more you will receive back if you lose.
You can use free bets to place wagers on any sport or game, and you can immediately cash out your winnings. This bonus allows you to potentially bounce back from your first loss.
Overall, this is a very useful welcome bonus that you should take advantage of as a new member.
Promotions
There are plenty of TwinSpires PA sports betting promotions available on their website. This section gets a 4.8/5 for the frequency and usefulness of the promotions offered.
Free Bets
Some offers can award players with free bets you can use in the sportsbook. The welcome bonus refunds your first bet in the form of a free bet matching your wager.
Other free bet offers can give you bonuses on certain types of games, like NBA or MLB games. For example, you may need to wager a certain amount of money on a game to receive a free bet in return. These types of promotions will pop up depending on what tournaments are happening at the time.
Special Occasion Promos
For those interested in betting on tennis, you can claim a free $10 bet if you wager at least $25 on a Wimbledon tournament game. A similar offer is available for European soccer games as well. When tournaments are happening, there will likely be promotions that apply to them.
Insurance Promotions
There are insurance promotions for sports bettors, which apply to various types of games. These offers will require you to place a specific type of bet, and you will be refunded if the match goes a certain way. For example, if your team scores the first goal and loses, you receive a refund.
Cash-Out Options
If you wish to cash out on an ongoing bet, you can view your total wager and potential payout in the sportsbook.
Overall, there are many options and ways to benefit from the promotions at TwinSpires PA sportsbook. We recommend that sports bettors make use of these opportunities, as they can add quite significantly to your bottom line.
Rewards
Unfortunately, TwinSpires does not currently offer a VIP loyalty program for sports bettors. Luckily, those interested in betting on horse races have access to an exclusive VIP program. All you need to opt-in to this program is an account with TwinSpires.com.
When you wager money on the racebook, you collect points based on how much you bet. Those who bet big are able to collect better rewards, like bonus points. Points can be redeemed for credit you can wager in the racebook.
There are different tiers of the loyalty system, depending on how much you wager. Examples of VIP benefits are invitations to events and bonus points into the millions. The lowest VIP level, Bronze, requires at least $25,000 in annual betting amounts.
Your VIP points are added to your account in the first five days of each month.
The more you use the racebook and the higher your wager amounts are, the more you gain on the side. The VIP program is not for casual race bettors, as it requires a significant amount of wagering. Those who meet these high requirements receive a VIP card, which allows them to enjoy the benefits.
Overall, this is an interesting system for those who are serious about betting on horse races but leaves a lot to be desired for regular bettors who want to wager on other sports.
Mobile App
TwinSpires has a free mobile app for both Android and iOS devices. It gets a 5/5 because its quality matches the website, and it is very well optimized.
This app is well designed for smaller screens, and it feels responsive and convenient. The app gives you full access to the sportsbook, so you can bet the same way you would on a browser.
The interface is easy to navigate and use, so placing bets is a simple process. The format allows easy access to offers, deposits, races, games, bets, and your account page. You can place live bets on your phone for both the sportsbook and racebook.
If you would rather use your mobile browser, the TwinSpires PA website works on all devices. Although the mobile experience differs from the desktop version, the same quality and entertainment carry over. We recommend that you download the app and try the top-quality gaming experience in this practical and engaging format.
The TwinSpires app is available for both iOS and Android devices. You can follow the links on this page or click the 'Join Now' button to download the application. When you use the app, you have access to all the same features that are on the website.
Features
Availability: The app is optimized and available for iOS and Android, where you can sign in with your account.
Overall performance: The app runs very well on both operating systems.
Speed: If your device is up to date, then the app should run smoothly and with minimal lag.
Markets: Just as it is on the website, there are plenty of sports, racetracks, and markets to bet on.
Live betting: You can bet on live games through the app, and it works the same as it does on the website.
Bet slip: Betting with the app takes you through the same process as the desktop version, making it an easy action.
General layout: The layout works very well on smaller screens, with individual sections and an account page.
Cashier: Depositing and withdrawing funds is a straightforward process that requires little effort.
Bet Types
There are many options when it comes to the TwinSpires PA sportsbook, so all kinds of fans will be satisfied. This section gets a 5/5 for its variety and ease of navigation.
There is a wide selection of sports to bet on, like basketball, baseball, golf, soccer, tennis and the UFC. You can select sports from the sidebar, or view the top US sports available for wagering.
In terms of markets, there is no shortage of player choice. You can choose from the following bet types:
Parlays: At least two wagers put together that increase the risk of losing but give a bigger payout.
Futures: A bet on an event that will happen in the future.
Money lines: A simple bet on whether or not a player or team will win a game.
Spreads: A wager on the outcome of a game that pays out based on accuracy.
Totals: A bet on the total amount of points scored in a game.
Round robins: A bet on multiple parlays.
Props: A bet on whether or not something will happen within a game that does not affect the outcome.
Bet types vary between sports, and you can view wager types when you click on a match.
One of the best features of the sportsbook is the "Live Right Now" section, which displays ongoing matches. There, you can select your sport of choice and make live bets. There are multiple markets available for live games, and you can even view match updates.
In some cases, there is specific information you can view as a game unfolds. For tennis games, the number of double faults each player has is displayed and updated. Some games may not have this level of live information available, but many of the most popular sports do.
There is also a "Starting Soon" section, which shows you every game that will begin soon, from 15 minutes to 24 hours. If you are interested in betting on a certain tournament, tournaments are sorted together on the sidebar. You can view games from Wimbledon, Euro 2020, NBA, MLB, Copa America, and more.
Betting odds for each team are displayed right next to each match, and you can select which bet you are interested in. From there, you may enter your wager amount and see the potential payout you might receive. This system works very well, as you are always aware of how much your wagers can pay out.
Overall, there are many sports options and bet types, so it is likely that you will find exactly what you want. TwinSpires PA provides you with both the options and the information to make informed decisions. For these reasons, we recommend that you check out their sportsbook to see the variety they have to offer.
Banking
TwinSpires Pennsylvania has multiple payment options you can use. This section is a 5/5 because it has high withdrawal limits, simple verification, and plenty of choices.
Deposits
There will likely be updates to the accepted methods over time. At the moment, though, you can use any of the following options to fund your betting account:
TwinSpires Play+ Prepaid Card
Check/Money Order
Credit/Debit Card
Online Banking
PayPal
Skrill

ACH
For online banking payments, the deposit minimum is $10 and the maximum is $9999. There is a withdrawal limit of $9999 and a minimum amount of $0.01.
Credit cards like Visa and MasterCard have a minimum deposit amount of $1, and a maximum of $9999. However, these methods are deposit only, so you must use another option to make withdrawals.
For those who use Skrill, the minimum deposit is $10 and the maximum is $9999.
PayPal has the same deposit minimum and maximum, and a withdrawal range of $0.01 to $9999. You need to already have a bank account attached to your PayPal account before you can use it as a payment method. The withdrawal time for this method should be instant after it is processed by TwinSpires Pennsylvania.
Before you can make any payments or withdrawals, you must verify your identity. This can be done using documents that confirm you are at least 21, such as a legal tax document, a driver's license, military ID, or passport.
Overall, there is a multitude of deposit and withdrawal options for TwinSpires players, with some restrictions on certain methods.
Withdrawals
For PayPal, online banking, and Play+, the minimum withdrawal amount is one cent. For all other methods, the minimum is $10. When you use electronic payment methods, you may receive your funds within five days.
When you use other methods, it may take seven to ten business days for them to go through. In order to actually receive your money, you need to verify your identity. Once you have done this, you can make withdrawals with any of these methods:
TwinSpires Play+ Prepaid Card
PayPal
Check/Money Order
Online banking

ACH
What Makes TwinSpires Sportsbook PA a Good Choice
The TwinSpires PA sportsbook is a good choice for a number of reasons. This bookmaker knows what it takes to keep the bettors happy and satisfied, and the site features a lot of interesting points.
Big Welcome Bonus
There is a generous welcome bonus for new bettors, which gives you a free bet of up to $1000. You can claim this offer by signing up and using the promo code FREE1000. This is a great way to get started with the bookie and try your luck with very little risk involved.
Quality Software
The site is very well designed, so browsing it is never a confusing or difficult experience. All the information you need is clearly displayed and easy to find, and placing bets is simple. The user interface makes for an overall positive betting experience.
Rewarding Promos
There are also frequent high-quality promotions for the sportsbook, which can award you with all sorts of benefits. Whether you are interested in bonus funds, free bets, or insurance, TwinSpires has you covered. Also, there are often exclusive offers for certain sports, like baseball and basketball.
Highly Accessible
With a low minimum wager of just $1, you can enjoy this sportsbook on any budget. Whether you are betting casually or more seriously, TwinSpires lets you have fun however you want.
If you want to enjoy TwinSpires on your phone, you can also use the dedicated mobile app for Android and iOS. The app is very high quality, with a great user interface that lets you find each section with ease.
How to Join TwinSpires Sportsbook Pennsylvania
Joining the TwinSpires PA sportsbook is a very easy process. This is how you can create an account and start playing:
Follow the link to the website.
Click the "Join Now" button, which will direct you to the account creation page
Fill in the required information, including your name, email, phone number, and optional offer code.
In order to receive the welcome bonus, make sure to use the bonus code FREE1000 in the corresponding field.
If you would like to use your account on your phone, you should download the mobile app. You can easily find the app on the app store by searching 'TwinSpires', which will give you access to the casino, sportsbook, and racebook.
If you are an Android user, follow this link to download the app for Android devices.
Once you have completed the sign-up process, you can start betting.
Start by placing an initial deposit, which will let you place wagers. If you lose on your first bet, you will receive the full amount back in free bets up to $1000.
If you sign up without using the bonus code, you will not be able to access the welcome bonus.
We recommend that you check out the TwinSpires website and app for a great gaming experience.
TwinSpires Online Sportsbook Parent Company
The TwinSpires sportsbook is owned by Churchill Downs Incorporated, a massive wagering company with a great reputation. They own a multitude of racetracks, casinos, and wagering websites. Churchill Downs Incorporated was originally founded in 1875, and they have evolved and adapted to the online world over time.
Churchill Downs Incorporated is one of the largest parent companies involved in the wagering world, and they employ thousands of workers. They have adopted a number of game developers and companies, and they have created partnerships with other large companies.
Overall, the parent company of TwinSpires is a big player in the industry. They have a long and robust history of operating in the gaming world, and they will continue to do so.
FAQ
Do I have to be in Pennsylvania to bet on TwinSpires Sportsbook PA?
You do not need to be a resident of Pennsylvania to bet on TwinSpires Sportsbook PA, but you need to be physically present in the state. Your access to the PA sportsbook depends on your physical location, which can affect which promotions you may receive. The PA sportsbook is exclusive to those in the state of Pennsylvania.
Is TwinSpires Sportsbook PA really a safe and regulated bookmaker?
TwinSpires Sportsbook PA is absolutely a safe and regulated bookmaker. They are owned and operated by a large and respected parent company, and they must follow strict regulations. The sportsbook is licensed by the Pennsylvania Gaming Control Board (PGCB).
The bookie also has a detailed privacy policy that protects user information and prevents misuse of data. Your payment details and personal information are kept secure, so you can rest comfortably when you use this sportsbook. You can access and read their privacy policy on their website, as well as their terms and conditions.
What deposit methods can I use to fund my TwinSpires Sportsbook PA account?
You can use a variety of payment methods to deposit money into your TwinSpires sportsbook PA account. You may use credit cards like Visa and MasterCard, e-wallets like Skrill and PayPal, or online bank transfers. Some methods can be used for deposit only, while others allow you to withdraw your winnings.
Also, deposit minimums and maximums may vary slightly between payment methods.
What personal information do I need to provide to sign up for TwinSpires PA Sportsbook account?
In order to sign up for a "TwinSpires PA sportsbook account, you need to provide details like your email and phone number. In order to verify your account and information, you will also have to provide documents like a driver's license or military ID. This is due to gambling age laws, which require you to be at least 21 to make bets.
Can I play online casino games using the same TwinSpires Pennsylvania account?
Yes, when you create a TwinSpires Pennsylvania account, you gain access to the sportsbook, casino, and racebook. You can use that account to play slots, roulette, and many other casino games. There is a wide range of games available on the casino, and your account is not limited to one section of the TwinSpires website.
You can use your account funds for both the casino and sportsbook, but the racebook must be funded separately.
What kind of welcome bonus does TwinSpires Sportsbook Pennsylvania offer?
The welcome bonus offered by the TwinSpires Pennsylvania Sportsbook is in the form of free bets. While other welcome bonuses often give you a matched deposit amount, TwinSpires PA will cover your first bet. If you lose your first bet, you will receive a free bet of up to $1000, effectively refunding your wager.
You can immediately withdraw any winnings you receive from the free bet. This is a great welcome bonus, as it softens the risk of losing and allows you a second chance.
Related News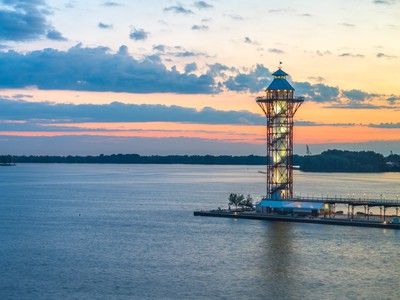 UK-based brand will offer online casino gaming and sports betting under the land-based license of CDI's Presque Isle Downs & Casino.