An exciting new site launched in 2019, FOX Bet Pennsylvania Online Sportsbook represents a partnership between the well-known media company FOX and the gambling mogul PokerStars.
PokerStars came to the table to rebrand its previous website, BetStars. However, FOX brought some unique aspects that make this sportsbook truly stand out.
For example, the promos feature famous sports news personalities, including Terry Bradshaw and Howie Long. FOX Bet operates in Pennsylvania through a partnership with Mount Airy Casino. The betting site also runs in a few other states, including Colorado, New Jersey, and Michigan.
The company is a licensed, regulated, and 100% legal business that abides by all gaming laws, operating under a gaming license issued by the Pennsylvania Gaming Control Board (PGCB).
It also promotes responsible gambling and gives players access to plenty of helpful information and features to avoid addiction or financial harm. The site also offers separate online casino and online poker lobbies, all available from the same account.
Read on as we dive into the FOX Bet Pennsylvania Sports Betting Review to find out about the variety of promotional offers, the welcome bonus, betting markets, and everything else to help you decide if this bookmaker is right for you.
Welcome Bonus
Currently, FOX Bet PA welcome bonus offers a bonus bet up to $50 for all newcomers. Players can make a deposit and make their first bet knowing that the operator will compensate them in full through bonus bets if their initial wager does not come in.
Full Refund on the First Bet up to $50
When new players place their first bet, the site will match it up to $50 if it loses. The promotion requires minimum odds of -200 and players need to manually opt in to qualify for the offer. To make sure you receive your bonus bet at FOX Bet PA, follow these steps when registering:
Visit the promotions page or tab in the app
Click on "

FIRST

BET

ON US"
Register
Open the "Challenges" window
Opt in for the promo
After this, you will have seven days to place your first sports wager. If you fail to place a bet within this period, your refund bet offer will expire and you will no longer be able to use the welcome bonus.
Players can withdraw any winnings resulting from the bonus bet. However, the stake itself will not be returned. Knowing their first bet is covered takes some of the pressure off of new bettors.
Bonus Codes
Sites often require people to input specific combinations to receive any promos. However, no bonus codes are necessary if you use our link to register with FOX Bet Pennsylvania.
$50
first bet refund
new players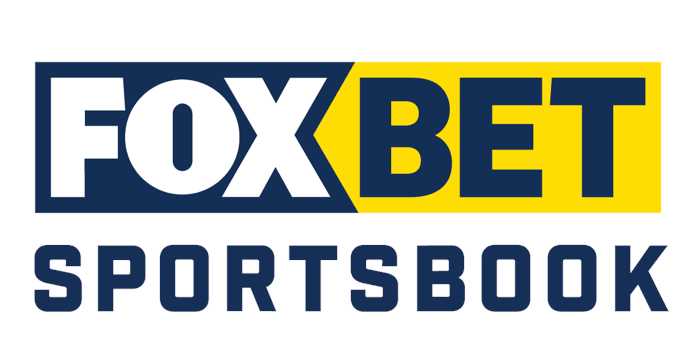 $50 First Bet Refund
on your first real money wager
Fun promotions
Rewarding loyalty scheme
Variety of sports & markets
Promotions
Promotions are a key consideration when choosing an online sportsbook because they signify how generous the sports betting site will be when rewarding their customers. Overall, FOX Bet has an impressive number of promotions While the specific promotions that are running at any particular time will vary, we have compiled a list of the common promotion types that can be found on FOX Bet PA.
Bonus Bets
This sportsbook has some fantastic bonus bet promos that you can take advantage of. These change frequently, so the best way to keep up is by visiting the site from time to time and claiming offers that you find interesting.
Weekly Personalized Challenges
Every week, FOX Bet offers you personalized challenges. To opt-in or track your progress, go to the Challenges window. You can earn exclusive rewards on sports, casino, and poker with this promotion.
Boosted Payouts
Some promotions increase the odds on certain picks, which means players can receive a larger payout on the same stake. FOX Bet offers several types of these bonuses:
Friday Happy Hour: Receive limited-time super boosts every Friday when you download

FOX

Bet PA mobile app and turn on notifications.
Saturday Super Boost:

FOX

Bet offers heavily boosted payouts every weekend that are available to all customers.
Social Media Promos
FOX Bet Pennsylvania has some exclusive bonuses for people who follow them on social media. Some examples we have seen in the past include:
Free Bet Friday:

FOX

Bet posts a question on Facebook and Twitter on Fridays at 8 am ET. Answer the question on both platforms and retweet the promotional tweet for a chance to win a $100 bonus bet.
Tuesday Fan Decided Super Boost: Players vote on a super boost on Twitter, and the sportsbook announces the winner at 1:30 pm ET, then posts it on the homepage for people to bet on.
Rewards
This sports betting site has a great reward system that also applies to the casino and poker lobbies. The program has an appealing design and is easy to understand. However, the Stars Rewards could be displayed more prominently on the home screen.
How to Use Stars Rewards
If you are wondering how to earn and use Stars Rewards, it is easy. Just follow these simple steps:
Join the Program: Locate the Stars Rewards widget and click the 'Start' button.
Earn Rewards: Every time one of your bets is settled, or you play a casino game or poker for real money, you earn reward points, which help fill your progress bar.
Fill up Your Meter to Receive Chests: When the bar is complete, you get a chest full of rewards, such as bonus bets.
Visit the Rewards Store: Any StarsCoin you get in chests can be exchanged for prizes at the rewards store.
My Stars
Your account will have an area labeled "My Stars." Here you can see and manage all of your rewards.
Progress Bar
How many points you need to complete your progress bar largely depends on what chest you are working towards. Requirements like stakes, game-type, and net deposits are personalized to your account.
You have to earn a chest every 28 days, or your meter will reset, and your chest downgrades to a smaller one. However, if you are working towards a blue chest, you have three months to fill up the bar.
For any other chest, you have an exchange option. When the bar is close to expiring, you can downgrade to a lower-level chest without resetting. When available, this option is listed under "My Stars."
Chests
FOX Bet has six different chests available, each with a unique color. They are based on a ranking system with increasing rewards. You can open them at any time, but they expire 30 days after you unlock them.
Here are the chests and their values in ascending order:
Blue: 36 cents to $6
Bronze: 72 cents to $12
Silver: $1.80 to $30
Gold: $6 to $100
Diamond: $15 to $250
Black: $42 to $700
Earning Reward Points
For sports betting, reward points are earned when bets settle. The amount you earn depends on the type of bet you make:
Single: 1.7 points earned for every dollar wagered
Multiple/Accumulator: Every dollar earns you 4.7 points
FOX Bet does not give reward points for bonus bets. You also will not receive any when your winnings equal the initial wager.
Redeeming Rewards
Once you earn a chest and open it, you can redeem any rewards under your account's "My Stars" section. You can exchange StarsCoin for various products in the rewards store.
How to Place an Order
Visit the Rewards Store: Log in to your account, then locate the rewards store under the "My Stars" section.
Find the Item You Want to Buy: Scroll through the options, then click on the item you want. A new screen will open where you will enter the product amount, any coupon codes you have, and other necessary details.
Confirm Your Address: If the address listed is correct, tick the box next to "this address is correct." If you need to make a change, select "use a different address." When you have filled out everything and read the tax statement, hit the 'Next' button.
Verify the Information: Double-check the information you provided. If something is wrong, select "Back" to make changes. Otherwise, choose "Confirm." You will now receive an order confirmation email.
StarsCoin
StarsCoin is the currency FOX Bet uses for its loyalty program. You unlock it by opening chests that you can then use to shop at the rewards store for items such as tournament tickets, cash rebates, and much more.
You can also sometimes use special offers to enter live events with StarsCoin. To check your balance, look under "My Stars." Each coin is valued at approximately 1 cent.
Mobile App
This sportsbook's app is noteworthy because it has all the same features that you would find on the desktop platform. Often, companies like this only have an Android application available to download with a link on the website. However, you can get this one straight from the Google Play Store. You can also get the FOX Bet Pennsylvania Mobile app for iOS from the App Store, just like any other app.
Features
The FOX Bet PA mobile app has several notable features:
Your Bets: When you are logged in, you can use this section to see all your bets.
Promotions: The app lists all the same promos that you would see on the website, and you can click the one you are interested in to get more information.
#CustomBet: View a list of trending tweets using this hashtag, which allows players to tell @FOXBet what bets they want to be added.
Trending Bets: See what wagers are popular with other players.
Rewards: You can earn points towards the loyalty program on the app, just like on the site.
Live Scores and Upcoming Events: The app shows you stats for live events, as well as upcoming Pennsylvania games.
Push Notifications: You can enable or disable push notifications about news and updates from the app settings on your device.
Casino and Poker Access: If you want to make sports bets one day and play casino or poker games the next, you can do it all from one application.
Responsible Gambling Settings: This app has self-limiting features, including restriction of playtime, self-exclusions, table limits, and many more. You will find these settings by clicking the account tab on the top of the screen and then choosing "Responsible Gaming Settings."
You can also get more information by clicking on "Player Protection." This action will open a page with help for players who think they might have a gambling problem.
Bet Types
FOX Bet has an impressive variety of sports to bet on, with both mainstream and less-known events. We give this company's betting options 4.85 out of five stars. No matter what type of bet you are looking for, this sportsbook probably has it.
This establishment also has extensive explanations for new players. If you do not know what you are doing, you will after reading the information they provide.
They offer all the typical sportsbook bet types. Plus, FOX Bet PA has special features like Cash Out and custom bets.
Sports Available
Players have an excellent range of options to choose from here, including:
Aussie Rules Football
Baseball
Basketball
Bowling
Boxing/

MMA

Cycling
Darts
Football
Golf
Handball
Hockey
Lacrosse
Motor Sports
Rugby
Soccer
Table Tennis
Tennis
Parlays
Like most sportsbooks, FOX Bet offers parlays. These bets are on two or more separate events. To win, a player must be right on every prediction, with no misses at all. This betting site also has enhanced parlays, which have a better price for wagers on some teams or players.
Future Bets vs. Live Bets
Future bets are on games that have not happened yet. FOX Bet lists the start time on the bottom left of the event's box on the home screen when a game has yet to occur. However, you will only find some of the popular sports in this section.
If you are looking at a sport-specific page, a tab will be listed along the top for this type of wager when it is available. To find this information, click "All" at the top of the main page, then select the event you are looking for.
You can make future bets on:
Baseball
Basketball
Boxing/

MMA

Darts
Football
Golf
Hockey
Rugby
Soccer
Tennis
Live bets are made during an ongoing match. This type of gambling is also known as "in-game" or "in-play" betting. FOX Bet Pennsylvania offers this type of wager on several sports, but not all of them. You can make live bets during the following events:
Aussie Rules Football
Baseball
Basketball
Boxing/

MMA

Darts
Football
Handball
Hockey
Rugby
Soccer
Table Tennis
Tennis
Money Lines
Money lines are perhaps the simplest and most-straightforward type of bets out there. Players just need to pick the player or the team they believe will win, confirm their bet, and that is all there is to it.
In the American odds system, the favorite (the side expected to win) is indicated by the minus (-) sign in front of the odds. The underdog is indicated by the plus (+) sign. However, FOX Bet PA also provides the option of displaying decimal and fractional odds, if these work better for you.
Spreads
The spread, or the line, is set by bookmakers to even the odds when they think two teams are unevenly matched. If a team had a negative three spread, you would need them to win by at least three points for you to win a bet on them.
On the other hand, if they had a positive three spread, you could win a bet on them if they lost by three points or less. You will see this stat listed in black under the first column when looking at a game on FOX Bet.
Teasers
This sportsbook also offers teasers, a variation of parlays where you can adjust the spreads or point totals. Typically these bets pay less since you can manipulate them.
You can change between six and ten points. However, you have to make the same change for each event.
Cash Out
FOX Bet PA offers a cash out option on some sports. This feature lets players take a payout, at a win or loss, before a bet closes. When available, you can cash out on both straight and parlay bets before or during the game.
Banking
This sportsbook offers trusted and secure banking options. They have several options available for making deposits. However, the withdrawal methods are a bit lacking.
Conveniently, players can make both types of transactions from desktop or mobile. Overall, we give FOX Bet four out of five stars when it comes to banking.
Deposits
PA players have the following choices for platforms to use when making a deposit:
Visa
MasterCard
Bank Transfer
Instant Bank Transfer
PayPal
Skrill
PayNearMe
VanillaDirect Pay
Withdrawals
Players do not have nearly as many withdrawal methods available. However, trusted options for Pennsylvanians include:
Bank Transfer
PayPal
Skrill
To withdraw money, locate the "cashier" button in the lobby. Next, enter your amount and click "submit."
Fast Deposit Feature
Fast Deposit lets players fund their accounts instantly without leaving a game. Deposit methods that support this feature will have a logo next to them in the cashier.
Deposit Limits
FOX Bet allows players to manage their accounts by restricting weekly deposit amounts themselves. To do this, choose "Cashier" from the lobby menu and then hit "Restrict deposit limit."
Maximum Payouts
FOX Bet does have payout limits when it comes to sports betting. The maximum amount varies by sport:
Soccer: $1 million for significant events such as All Men's Full Internationals and the World Cup, and $200,000 for other games and competitions
Golf: $500,000 on official US

PGA

or European Tour Event and event winner bets; $100,000 for other tournaments and wagers
Football: $250,000 for regular-season

NFL

, money line bets on playoff games, spreads, totals, and future bets on the Super Bowl; $50,000 for everything else
Basketball: $250,000 on all money line, spread, and total wagers on

NBA

and future bets on the

NBA

Finals; $50,000 for all other events and bets
Baseball: $250,000 for future bets on the World Series and all money line, run line, and totals for

MLB

, and $50,000 for other games and wagers
Tennis: $250,000 on outright winner and match-winner wagers for

ATP

and WTA; $25,000 for everything else
Hockey: $250,000 for money line, puck line, and totals bets on

NHL

, as well as outright bets on the Stanley Cup; $50,000 otherwise
Other Sports: $50,000
What Makes
FOX

Bet Sportsbook PA a Good Choice?

There is no doubt that FOX Bet PA is a top online betting destination. However, if you still have your doubts after reading this comprehensive sportsbook review, here is the summary of the reasons that this bookmaker stands out from the rest.
Integration with
FOX

Sports

The fact that this gambling company is integrated with FOX Sports is fantastic news for sports fans. Betting on your favorite event is already exciting, and the inclusion of beloved sports personalities increases the thrill.

Plus, you can make wagers knowing that the people behind the scenes genuinely know sports. After all, they have been reporting on these events for many years.
Custom Bets Feature
One of the incredible aspects of FOX Bet PA is that it cares about customers' opinions. If it does not have the bet you want, you can potentially get it added for you and other fans to enjoy just by tweeting it to the sportsbook. You can see popular custom wagers right on the site's front page.
Sports Selection
FOX Bet has a fantastic selection of sports. You can bet on all the mainstream sports, like baseball, football, basketball, and hockey. The site does not stop with a long list of common events, though. It also offers less prominent sports like bowling and darts.
Betting Options
This sportsbook has a wide range of bet types. Whether you are looking for future bets, parlays, straight bets, or live bets, you will find them here. You can even find special boosted bets and enhanced parlays.
Promotions
Fox Bet has a wide variety of lucrative promotions. You can find bonus bets, personalized challenges, boosted payouts, and special promos for people who follow the company on social media.
Casino and Poker Access
FOX Bet is not just a sportsbook. You can also play casino and poker games on the site or mobile app. People looking for all three can find them in one place instead of visiting multiple sites.
Rewards
Stars Rewards is an exciting loyalty program that offers some great prizes. You will find that earning points to fill your progress bar is simple and certainly worth it. Plus, redeeming any coins you get from chests is straightforward.
Customer Support
FOX Bet has a great support system for its players. The site has an extensive FAQ section with helpful information and links, and several how-to pages that explain everything you need to know about the betting process.
You can easily find what you are looking for by using the help section's search bar. The sportsbook also has a chatbot you can talk to, named Stella. When it is available, you will see a green bubble at the bottom right corner of the help section.
You can also contact the company directly by filling out the contact support form. You will find this under "Contact Us."
How to Join
FOX

Bet Sportsbook PA

The sign-up process at FOX Bet Pennsylvania is simple and stress-free. Just follow these steps:
Follow the link to register: This link will take you straight to the registration page. You can also visit Fox Bet PA's website and click the "Join" button at the top right corner.
Create an Account: First, enter your email address. Then, create a username and password. Once you have completed those steps, click on "Continue."
Verify Your Identity: To verify your identity, fill out the Player Registration form. You will need to provide personal information like your name, address, and birthday, as well as the last four digits of your social security number.

Once you have submitted these details, you will receive a notification either saying verification is complete or requesting you to resubmit. In the latter case, check that the information you put in is correct.
If it is, you may want to try manual verification. This process requires you to provide scanned copies or digital photos of a government-issued photo ID and your social security card (

SSC

). You can also substitute your

SSC

with a signed copy of your W9.

Download the App: Visit Google Play or the Apple store and type Fox Bet into the search bar. Then locate the app and click the download button.
Make a Deposit: Open your application and then log in to your account. Next, click on "Cashier" and tap on "Deposit."
Register for Bonuses: You can view promotions or challenges available to you by visiting the section "The Rail." To join the rewards program, click the "start" button in the Stars Rewards widget.
Fox
BET

PA Parent Company

Flutter Entertainment PLC, a global gaming company, owns FOX Bet. In 2019, the Stars Group (as the company was formerly known) partnered with FOX Sports to create the sportsbook and casino.

Originally, PokerStar's platform was known as BetStars and it operated in New Jersey}. The partnership in 2019 brought the name change and improvements to the website and the addition of sports betting.

The Stars Group launched in 2001 in Canada. The company acquired PokerStars in 2014, becoming the world's largest online gambling company. A 2019 deal with Mount Airy Casino made operation in Pennsylvania possible. In 2020, The Stars Group was acquired by Flutter Entertainment.

$50

first bet refund

new players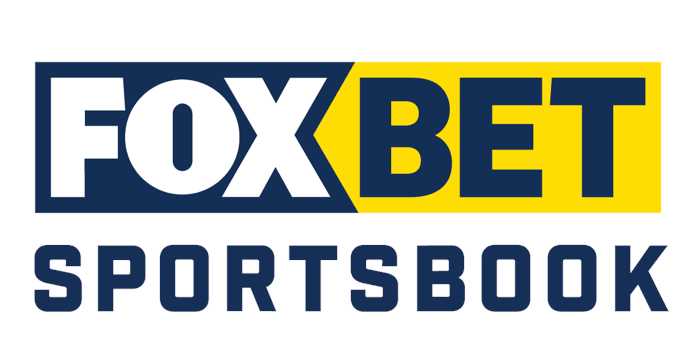 $50 First Bet Refund
on your first real money wager
Fun promotions
Rewarding loyalty scheme
Variety of sports & markets
FAQ
Do I have to be in Pennsylvania to net on sports at
FOX

Bet PA?

Yes, you must be located in PA to bet on sports on this site. FOX Bet uses geolocation to check if you are. However, FOX Bet also operates in Michigan, Colorado, and New Jersey.

If you live in any of these states, you can also participate in sports betting. Use the correct site or app for your area.
What kind of a welcome bonus does
FOX

Bet Pennsylvania offer?

The FOX Bet Pennsylvania welcome bonus comes in the form of a guaranteed refund up to $50. This means that the bookie will cover the amount of your first bet in full in the event it loses.

To qualify for the welcome offer, you will need to opt in for the bonus after opening your FOX Bet account and then place a qualifying real money wager within seven days from opting in.
Is
FOX

Bet PA legal and safe?

Yes, this sportsbook is legal and safe. It is a licensed and regulated business and follows all of Pennsylvania's gaming laws as is required by the license issued by the Pennsylvania Gaming Control Board (PGCB).
What deposit options can I use to fund my
FOX

Bet PA Sportsbook account?

This experienced bookmaker understands the importance of making the deposit process as simple and as convenient as possible. Thus, FOX Bet supports a great range of banking methods for the players to use to top up their gaming accounts:
Visa
MasterCard
Bank Transfer
Instant Bank Transfer
PayPal
Skrill
PayNearMe
VanillaDirect Pay
What personal information do I need to provide to sign up for
FOX

Bet PA?

You will need to provide your name, email, address, date of birth, and the last four digits of your social security number to sign up. If you have to do a manual verification, you will also need a government-issued photo ID.
Can I play online casino games and poker on
FOX

Bet PA?

Yes, you can. The sportsbook also has its casino lobby and poker room on its website. You can also access these on via the mobile app.
Can I bet on sports from my mobile phone at
FOX

Bet Pennsylvania?

Yes, you can bet on sports from your phone. The FOX Bet PA mobile app provides all the same features you can find on the site.