FanDuel Sportsbook PA launched in July 2019 and it represents one of the leading regulated sports betting sites available to bettors in Pennsylvania.
Members can place their bets via the FanDuel mobile app, website, or Valley Forge Casino, which is the operator's land-based partner in the state. The brand also has retail locations at Live! Casino Philadelphia and Live! Casino Pittsburgh, giving it a strong position in the PA market.
The FanDuel PA site is regulated and licensed, making it 100% legal and safe. From a single account on FanDuel, a member can wager on major sporting events, as well as fantasy sports and casino games.
Besides Pennsylvania, FanDuel also runs sportsbooks in Colorado, Connecticut, Illinois, Indiana, Iowa, Michigan, New Jersey, Tennessee, Virginia, and West Virginia. It was also recently issued a mobile sportsbook license in New York and is sure to keep expanding as more states legalize online sports betting. It counts itself as the number one sportsbook in the US, with over 12 million registered users.
Continue reading this FanDuel PA Sportsbook review to find out about the bonus, rewards, and available betting options to decide whether this top-tier bookmaker is also the best choice for you personally.
Welcome Bonus
If you are looking to register at a sportsbook, you will want to get off to the best possible start. Usually, that means a little help from the operator to explore what they have to offer. Fortunately, FanDuel has you covered with a generous welcome bonus that means you do not need to worry about whether your first bet wins or loses.
New players that register for an account at FanDuel are eligible for the bonus. It comes in the form of a no-sweat first bet. If your first wager loses, then the sportsbook will give you bonus bets equal to the same amount up to $1000. It could be an excellent opportunity to explore the different sports or markets that you will find on the site.
The bonus is twice the amount of most other offers, so you know you are getting a good deal. This bonus bet will only happen once, and there is no promo code needed to claim it. There are several advantages to this reward. However, if your first bet wins, you do not get anything.
Claiming the $1000 No Sweat First Bet Promo
Here is the full guide to making the most of the FanDuel PA Sportsbook bonus:
Make a deposit. The amount should be at least as much as you want to use for your first bet, but otherwise, it is up to you to choose. It needs to be a real-money wager to trigger the bonus.
Only your first bet qualifies, so make sure you choose the amount you want and place a single wager, or at least make sure the bet you want to be covered is at the top of your bet slip. You can choose any bet type from the sportsbook to participate, and there are no minimum odds requirements.
If you win, you collect as normal, and you can withdraw that cash. However, if you lose, you trigger the bonus. The bonus bets will be credited to your account within 72 hours. These cannot be withdrawn. Instead, they act as a second chance for you to place more bets.
Your bonus bet credit will be equal to your initial stake of the qualifying bet that lost. The maximum amount is $1000.
Wagering Requirements
Overall, the welcome bonus is straightforward without too many rules to follow. If you are claiming the FanDuel bonus, here are some key points to keep in mind:
If you have claimed the bonus through your account in another state, you will not be able to use this one.
Using the cash-out feature on your qualifying bet will make you ineligible for the promotion.
The bonus comes as a bonus bet credit. You need to use it to place a wager as it cannot be withdrawn.
There are no restrictions in terms of wager types or odds on using your bonus bet.
The bonus bet expires 14 days after it is added to your account.
$1000
No Sweat First Bet on your
first wager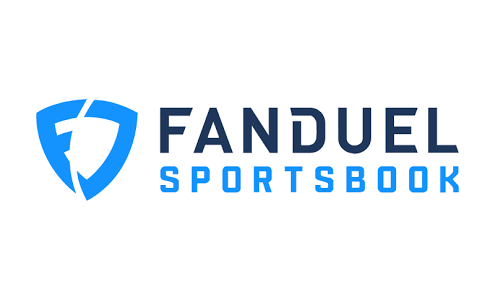 $1000 No Sweat First Bet
refund in bonus bets you lose
Generous welcome offer
Quality promotions
Good in-play options
Promotions
Although it does not have a long list of offers, players can still get something extra from this operator. What FanDuel PA sportsbook promotions do have is a wide variety of relevant and exciting rewards.
FanDuel updates the promotions page regularly, so it is worth taking a look each time you log in. Here are some of the different offer types you can expect.
Refer A Friend
FanDuel feels sure that you will like the experience so much, you will want to tell your friends about it. When you do, the sportsbook recognizes your efforts with a reward. If you recommend the site to a friend using the exclusive referral link, and they wager at least $10 within 28 days of signing up, you will each receive $50 in site credits.
This promotion also applies to the casino. If the friend you referred to FanDuel bets $10 at the casino, you both receive $50 in casino credits. You can make up to 10 referrals.
Odds Boosts
One of the most frequent deals you can find is odds boosts, which do not appear on the dedicated promotions page. Instead, you will see daily updates next to the applicable odds or under the odds boost section on the main betting page.
The operator edits the original odds to be more in your favor by adjusting the spread or giving you the chance to bring in more of a profit if you win. Each day you will find different sports and betting markets featured. There are often bet limits set by the sportsbook, though.
Bet Insurance
FanDuel regularly provides parlay insurance as an incentive for regular bettors. It means that if your multi-bet loses by one leg, then you get a refund of your stake. It is usually limited to $25 but is still an excellent way to avoid risk.
You usually see this type of promotion around the major leagues' seasons. However, it also applies to multi-sport parlays, which means sports fans of all kinds can benefit.
Event-specific Promotions
The operator occasionally runs offers focused on particular events or leagues. For example, if a big weekend of MLB games is approaching, you could see some fun offers for prop bets, such as placing a wager on a home run, and if either team does, you get a $5 bonus bet.
Another example is basketball or soccer games. If the team you have bet on comes back after having a losing score at half-time, you get a $10 bonus bet. These promotions usually require you to opt in and have a minimum bet amount to qualify.
Rewards
Currently, FanDuel does not have a rewards scheme for Pennsylvania players. It is a shame, as many others in the industry have found ways to recognize customer loyalty. However, FanDuel still has the opportunity to implement something in the future to encourage players to keep using the site.
There is reason to believe that a rewards program could appear in the future. FanDuel has a players club for its daily fantasy sports customers and has been testing a temporary loyalty scheme. If it proves successful, there is no reason why the operator would not roll it out to every activity on the site.
The players club works using FanDuel points. Players earn points for spending money on entry to contests. Those points help you earn rewards each month. They also create a total that determines a player's level; the higher the level, the better the rewards. A FanDuel sportsbook loyalty scheme could follow a similar format.
Mobile App
FanDuel has a unique advantage when it comes to designing a mobile app since they are a business that has always existed on the web. So, as expected, the FanDuel PA sports betting mobile app is well-designed and easy to use. The operator has made sure it is optimally positioned to serve smartphone and tablet sports fans that want to bet on the go.
The FanDuel app is available on both Apple iOS and Android. You have the choice to download the app, or you can access your account and the same features through your mobile browser.
The app looks like it was built by sports fanatics and gaming experts. As a result, the interface is a bit crowded. However, more on the page shows just how packed full of features and betting lines the app is. Overall, the user experience is positive. The flow of navigation is smooth, logical, and straightforward.
The app is a must-download for several reasons, but mainly to experience in-play betting. The feature allows members to watch the action and bet simultaneously. From wherever you are within PA, you can place a bet and know with confidence, that FanDuel received it.
Features
App interface — very clean and user friendly
Banking — make deposits and withdrawals straight from the mobile app
Betting slip — the app will auto-generate the betting slip for you as soon as you make your first pick
Sports selection — enjoy the variety of betting options and markets
In-play betting — Place live bets and follow the action in real-time on your mobile device
Bet Types
Quite possibly, one of the best features of FanDuel's Sportsbook is the sheer amount and quality of bets that you can find. It means that you will have access to sports wagers all year round, as there are always events in the long list of activities that the operator covers.
Not only that, but the site performs well when it comes to the range and depth of markets, too. You can find futures, props, money line bets, and parlays.
FanDuel offers beginner or veteran players action in a selection of sports, including:
Athletics
Australian rules football
Baseball
Basketball
Boxing
Cricket
Cycling
Darts
Football
Golf
Handball
Hockey
Ice hockey

MMA

Motorsport
Olympics
Rugby
Soccer
Swimming
Table tennis
Tennis
Volleyball
Water polo
Markets
There are several different types of bets that FanDuel offers its customers. The available markets include:
Parlay: A cumulative bet that includes multiple events or types of bet. It has combined odds, which means a bigger payout. However, there is more risk. If one leg loses, the whole bet does.
Futures: These wagers usually look ahead to the winners or leagues and tournaments. For example, before the

NFL

season has started, you can bet on who will be

MVP

, division, and conference champion. Since you do not have as much information to guide your bet, it can be risky but with some big rewards.
Money line: Also known as ML, these are the most common bets. You simply choose who will win the game or match outright.
Spreads: Another popular type of bet, in this instance, the bookmaker sets the spread to create a more even balance between the favorite and the underdog. It means a competitor needs to win by a specific margin. As long as your team beats the spread, you win.
Totals: Totals betting, also known as the over/under, is a bet on the total number of points or goals scored.
Round Robins: It is a form of multi-bet with a combination of two to five parlay picks all on one ticket. The sportsbook makes suggestions for you to combine different legs to maximize your chances.
Props: Proposition bets are not tied to the outcome of the game; they depend on particular occurrences within a game, such as a home run or the number of yellow flags.
Live Betting
Live betting can be found in the in-play section of the site. It is an increasingly popular way for players to wager as you get more involved in the action as it unfolds. It allows the user to bet on what will happen next while a live event is taking place.
The FanDuel live betting page gives you a quick overview of how many events are happening and which sports are involved. There is also a watch live section, which means you can see a stream of a race or game and bet as it plays out. Odds are updated regularly, and bets change to reflect the action. There are many more choices as you can wager on smaller aspects, such as who will win the next set in a tennis match.
Banking
FanDuel has done a great job of removing any potential hassles when getting started with placing bets by implementing a very safe and secure process, ensuring your personal and financial data are protected. Before you proceed with a wager, you need to deposit funds in your account. FanDuel has kept this process not only simple but secure. To be a verified member that can access real-money wagering, individuals will be required to provide:
Date of birth
Mailing address

SSN
Deposits
There are several different deposit methods available to customers, so you can pick an option that is convenient for you.
Mastercard: $10 to $1,000. Instant processing.
VISA: $10 to $1,000. Instant processing.
Online Banking: $10 minimum. Instant processing.
FanDuel PrePaid Card+: $10 to $2,000. Instant processing.
PayNearMe: $10 to $500. Processed within 15 minutes.
PayPal: $10 minimum. Instant processing.
Wire Transfer: No limits provided. Processed within 24 hours.
Cash at the Valley Forge casino cage
Players can initiate deposits from the cashier page in their accounts.
Withdrawals
The withdrawal process at FanDuel is comparable to most others in the industry. Withdrawals can be processed in as little as 48 hours. However, the payment method chosen does impact the speed. If possible, FanDuel will ask you to withdraw using the same method that made the deposit.
The available withdrawal methods include:
Online Banking: Processed within two to four days
PayPal: Processed within 24 hours.
Check: Processed within seven to 10 business days.
Prepaid Card: Processed within 48 hours.
These times may vary depending on your location and bank.
What Makes FanDuel Sportsbook PA a Good Choice
This FanDuel PA sports betting review provides evidence in several categories that demonstrate why it is a solid sports betting platform. Top of the list is that it is a legal and safe operation. The Pennsylvania Gaming Control Board licenses and regulates FanDuel making sure that it meets specific quality standards.
Here is a quick reminder of the positive elements of the operation that make it an excellent sportsbook:
No Sweat Frist Bet
The no sweat first bet that new members get is a great way to begin your time on the site. It is a generous amount, too, with up to $1000 available as a second chance if your first bet loses. You can view the no sweat bet as a way to dip your toes in to see which FanDuel sports and markets are right for you.
Betting Opportunities
FanDuel seems to be working hard at integrating more sporting events onto its platform. You can bet on the UFC, darts, rugby, and more all on the same platform and even on your phone.
FanDuel offers various markets, allowing members to have an abundance of possibilities to play. If you are only interested in playing the spread or prefer the action of a parlay, FanDuel is prepared. Innovative and relevant prop bets are another factor that makes this operator a top choice.
User-Friendly on Desktop and Mobile
The mobile app should be a huge selling point for all who are considering signing up. At a moment's notice, after reading a headline on your phone, you can place a bet with just a few taps. The app also allows for in-play betting, which makes doubling the excitement in games one click away. The app is quick, reliable, and easy to use on iOS or Android.
Everything offered from the website is also available on the app. The most notable element of the app is that it will continue to improve with updates. You can make deposits and place withdrawals, access customer service, and see the latest promotions on the app.
Promotions
The FanDuel PA Sports Betting promotions offers are ever-growing and always enticing. Look out for odds boosts, which are updated every day, so you will always have new ways to benefit.
In-play Options
Live betting is the feature that takes online wagers to a new level. The immediacy of the experience is a thrill and a fantastic way to find value; it provides a new immersive experience. There are lots of sports covered at FanDuel, and the opportunity to view live streams is a real plus.
How to Join FanDuel Sportsbook Pennsylvania
If you are ready to experience the brilliant features at FanDuel, signing up for an account is your first step. Registration is fast and straightforward, especially when you follow this guide:
Click the link to start the registration process and press the join now button.
A signup box will launch where you will need to enter your email address and then create a username and password. If you have a referral username or bonus code, you can enter it here.
Make sure that Pennsylvania is selected as your state. You will also be asked to secure your account by choosing and answering security questions.
You will then move on to the next step, where you need to provide your full name, address, date of birth, phone number, and the last four digits of your social security number.
You will need to confirm you are over 21 and agree to the terms and conditions. The information is then used to complete the first step of your identity check.
Once you click complete, your account will be created.
You can continue on the desktop site, move to the mobile browser, or download the app and log in with the same credentials.
At this stage, you are ready to make a deposit and then place your first bet. Remember it will trigger your no sweat first bet bet of up to $1000 if you lose, so wager accordingly.
You can take advantage of the two-factor authentication within the app. It creates another level of protection for users. Similar to other apps that utilize multi-factor authentication, upon opening the app, the users will be sent a code from FanDuel. They will have to provide the code to gain access to the account.
FanDuel PA Online Sportsbook Parent Company
The FanDuel PA sportsbook is a subsidiary of the Irish company Flutter Entertainment. It is estimated to be the world's most valuable online gambling company. Flutter Entertainment also owns and operates Paddybet, Sky Betting & Gaming, TVG, and others. The merger with FanDuel took place in 2018.
FanDuel has partnered with the land-based Valley Forge Casino in King of Prussia, PA. It also has retail locations at the Live! Casino Philadelphia and Live! Casino Pittsburgh. FanDuel first became a household name due to its Daily Fantasy Sports activities, which are available in several states as it was deemed a skill rather than a game of chance.
Later, a change in legislation opened the way for sportsbooks and casinos, and FanDuel expanded its operations. In addition to a recent expansion to Connecticut, FanDuel was also one of the nine operators to be granted mobile sports betting licenses in New York in November 2021. Thanks to its success so far, it is likely that the site will continue to expand as new states regulate and legalize sports betting and casinos.
$1000
No Sweat First Bet on your
first wager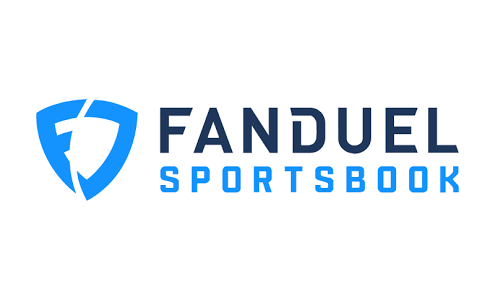 $1000 No Sweat First Bet
refund in bonus bets you lose
Generous welcome offer
Quality promotions
Good in-play options
FAQ
Do I have to be in Pennsylvania to bet on FanDuel Sportsbook PA?
Yes, the website and app use the geolocation software to confirm you are in PA before you can place a bet.
What deposit methods can I use to fund my FanDuel Sportsbook PA account?
There are several different options for depositing funds into your FanDuel account.
Mastercard
Online Banking
FanDuel Prepaid Card
PayNearMe
PayPal
Wire Transfer
The online banking middle party that FanDuel uses is Trustly. The banks that Trustly does business with include Chase, Bank of America, Capital One 360, BB&T, PNC, Wells Fargo, SunTrust, S-Bank, and Regions.
What personal information do I need to provide to sign up for the FanDuel PA Sportsbook account?
To start an account and verify your identity, you will have to provide FanDuel with personal information. You have the option of restricting FanDuel's utilization of your personal information with advertisers. The required personal data includes:
Full name
Address
Date of birth
Phone number
Email

SSN

(last four digits)
Can I play online casino games using the same FanDuel Pennsylvania account?
Yes, FanDuel Casino PA offers a great selection of casino games. The casino features can be accessed using the credential from your sportsbook account and utilize funds from the same balance.
What kind of welcome bonus does FanDuel Sportsbook Pennsylvania offer?
The FanDuel PA sports betting bonus is a $1000 no-sweat first bet, which is a welcome offer open to all new players. If your bet loses, you will receive bonus bet credits, which gives you a second chance to wager and win.
Is FanDuel Sportsbook PA really a safe and regulated bookmaker?
Yes, FanDuel Sportsbook PA is licensed and regulated by the Pennsylvania Gaming Control Board (PGCB). Industry standards are implemented across all offerings within the platform. Regulation means the process is safe, and the odds are fair. The operator is transparent in its policies and terms and conditions, and player protection measures are in place.